Personalized 3D Bar Necklace
$44.99
Regular price
$54.99
40% Off
Treat yourself to a second one at a bargain!
Treat yourself to a second one at a bargain!
$29.99
Regular price
$49.99
Save 20$
33316590977159
33316590944391
33316591042695
39469229736071
39469230620807
39469232324743
39469233373319
39469234159751
39469979074695
Selected by 78% of our customers
Add a gift box

Add a meaningfull message
This message card will be added to your card
Learn more
Exceptional personalized jewelry 💎
Pure elegance...Expertly crafted with uniquely French beauty in every detail, our high-quality luxury pieces are stainless and available in three sublime colors: gold, silver, and Rose Gold. With MyLittleNecklace, you can create a piece of jewelry that's as unique as you are.
Made from stainless steel and plated with Gold, Rose Gold, or Silver, this necklace has an adjustable length from 14" to 16", from 16" to 18" and from 18" to 20" so that you can adjust it how you see fit. Each size comes with a 2" extender.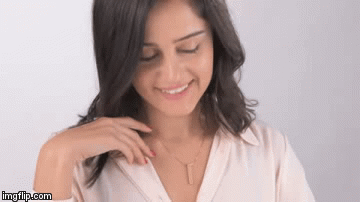 You can include the following icons in your necklace:


Necklace Font
 

Frequently Asked Questions and Answers

Q: Can I shower with my My Little Necklace?
A: Yes, our necklaces are water-resistant.

Q: Can I write the first name in special characters (in Arabic, Russian, etc.)?
A: We now offer the possibility of writing first names in the language of your choice! All special characters are also available (for example: @, $, &, *, ...)

Q: Is it possible to put a space in the first name?
A: This option is available on that design.

Q: Is it possible to put accents in the first name?
A: Absolutely, you can put the accents of your choice. Please write the first name with its accents when ordering.

Q: Do you have any inventory?
A: No, every necklace crafted by My Little Necklace is unique. This means that when we receive your order, we start creating your new jewel. Thus, each necklace is uniquely crafted once we receive your order. 

Q: Can I adjust my necklace? 
A: YES! Our necklaces are adjustable. We understand not everybody likes to wear our necklaces the same way, so we added an extension so you can wear it with style.